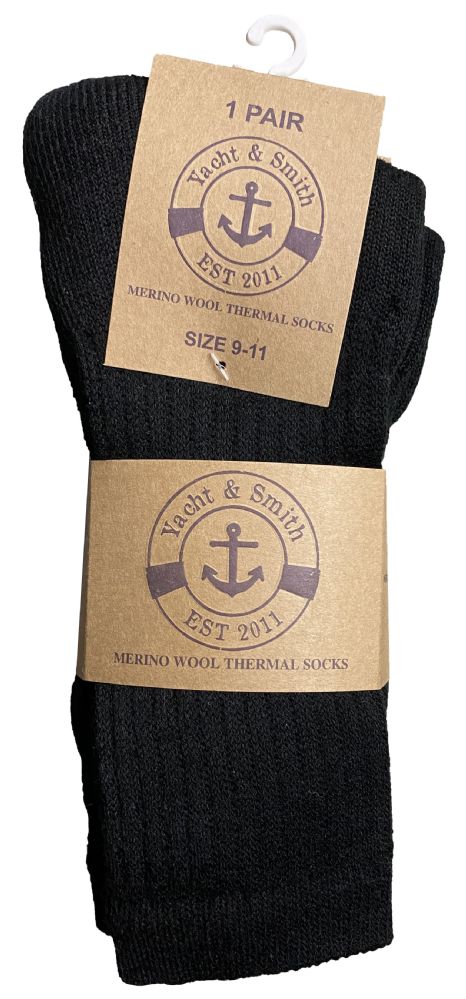 Wholesale Footwear Yacht & Smith Womens Terry Line Merino Wool Thick Thermal Boot Socks, Solid Black
Description
This is a 1 piece purchase option for the purpose of samples, Large case packs are available for purchase at low discounted rates in the variation options. Please note if an image shows more then 1 color , only 1 color from that image will ship at our discretion. Please use order notes at checkout for a color preference and we will try to accommodate your needs.
20% merino wool, 70% Cotton 10% spandex.
MERINO WOOL SOCKS: The perfect pair of merino wool socks, comfortable and padded. Ideal for backpacking, camping, and hiking.
HIKING SOCKS: Features moisture wicking capabilities great for winter wear or in even in heat. Helps to keep your feet feeling cozy and dry.
CAMPING SOCKS: Great for those who enjoy spending time outdoors regardless of the temperature. Keeps your feet feeling warm and cozy.
SOCKS FOR BACKPACKING
Sock Size 9-11 (womens) Shoes Size 5-11 (womens)
Packed 4 Piars to a bundle - Price by Pair