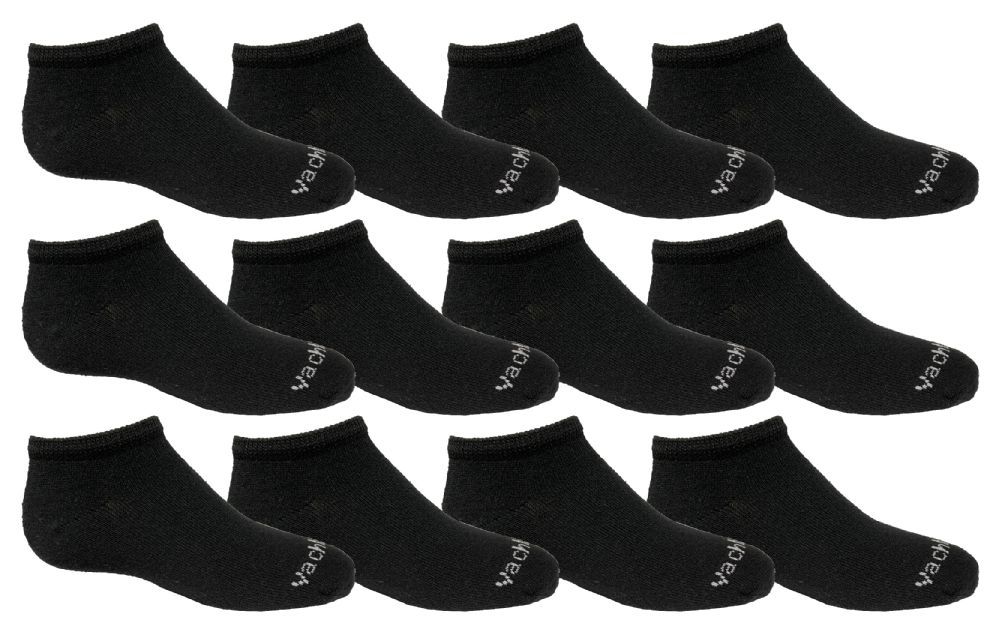 Wholesale Footwear Yacht & Smith Kids Unisex Low Cut No Show Loafer Socks Size 6-8 Solid Black
Description
This is a 1 piece purchase option for the purpose of samples, Large case packs are available for purchase at low discounted rates in the variation options. Please note if an image shows more then 1 color , only 1 color from that image will ship at our discretion. Please use order notes at checkout for a color preference and we will try to accommodate your needs.
Yacht & Smith of low cut ankle socks for men. Made with a quality polyester blend, these socks are perfect for the casual wearer or for athletic use.
THIN LOW CUT SOCKS FOR KIDS: These low cut socks are perfect for wearing with a wide variety of ensembles ranging from sneakers to low top boots, shorts to jeans, and much more. Perfect for walking, sports, and much more. Each pair features a control band to ensure that your socks stay up and does not slide off even when exercising or playing sports. The comfort band stays up without being too restricting or constricting for maximum comfort.
LIGHTWEIGHT POLYESTER BLEND : These polyester socks provide moisture wicking capabilities that will draw moisture and sweat away from the feet, leaving a fresher, cooler & drier sensation. The soft material is non-abrasive to the skin and is comfortable even if in high motion activity. The added comfort will make these your go-to socks for multipurpose use.
COMFORTABLE & BREATHABLE : Features a breathable surface making it ideal for use in the summer or spring. These lightweight socks provide your feet with around the clock comfort, making all your favorite activities more pleasant. Easily slide into these non-constricting socks
BULK PACK GIFT : Made with a comfortable polyester blend. SOCK SIZE TO SHOE SIZE: (Kids 6-8 fits 7-10). The stretchy fabric will conform to the feet for a relaxed fit.